Advanced Microderm MX MANUFACTURER NOTES
MX™ Microdermabrasion Machine
Our MX™ microdermabrasion machine provides unmatched power and performance for the spa or medical practitioner who is primarily concerned with treating the face and neck. Each system is hand-built to medical-grade standards, using only the finest quality materials available. The MX™ includes a storage cabinet for easy mobility, or, if desired, the system can be quickly separated from the cabinet for countertop use.
Our three-mode MX™ system enables you to choose among a crystal treatment, crystal-free treatment or a treatment using the crystals and diamond tip simultaneously for a more aggressive abrasion. The MX™ can also be quickly adapted to accommodate any client's or operator's preference.
Other advantages of the MX™ system include:
Ability to personalize your clients treatment with:

Precise control of desired vacuum/suction level
Precise control of desired crystal quantity
Choice of various diamond tips

Lightweight aluminum hand piece
Support rod to eliminate hand and arm fatigue
Locking key for security
Anti-clog guarantee
Five-year warranty option
Free overnight loaner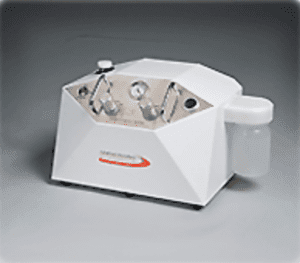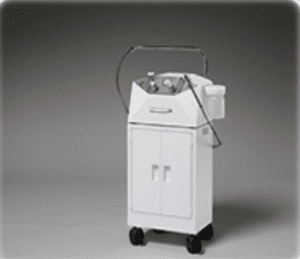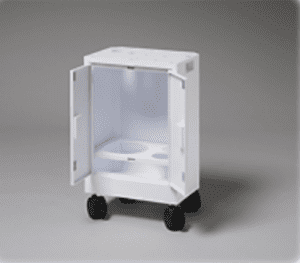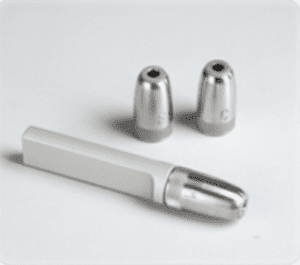 Crystal-Free Microdermabrasion Machines
Versatility is the name of the skin care game. That's why our MX™ systems offer you the broadest range of treatment options available today. Whether you wish to perform only crystal-free treatments or want the option to perform crystal-free microdermabrasion upon request, our stainless steel Titan Tips™ deliver exceptional results every time.
Titan Tips™ are specially coated with a thin layer of real diamonds to allow for unparalleled, crystal-free treatments. Choose from multiple abrasiveness levels, as well as the ability to precisely control the vacuum/suction levels. Only our MX™ systems allow you to perform a treatment using Titan Tips™ and baking soda crystals simultaneously for a more aggressive treatment.
Advanced Microderm's Titan Tip™ kit includes a crystal-free hand piece as well as fine-, medium- and coarse-grit tips.
Microdermabrasion with Baking Soda
Our MX™ system is exclusively designed and engineered to fully utilize the exceptional, all-natural properties of baking soda. We are not talking about the ordinary baking soda in your refrigerator. We've developed a proprietary, medical-grade sodium bicarbonate (baking soda) crystal that is clinically proven to perform abrasions as effectively as aluminum oxide without the harsh after-effects.
We use a custom-built, rotary vane pump as well as a new method of crystal flow and delivery. These ground-breaking advancements enable our MX™ to operate at lower vacuum settings, and use 70% less crystals than our competitors. This combination of increased power and greater crystal efficiency truly make our systems unlike any other.
We'll gladly prove how well our systems work with an on-site demo. In just one treatment you'll understand why Advanced Microderm is the only choice for your business.